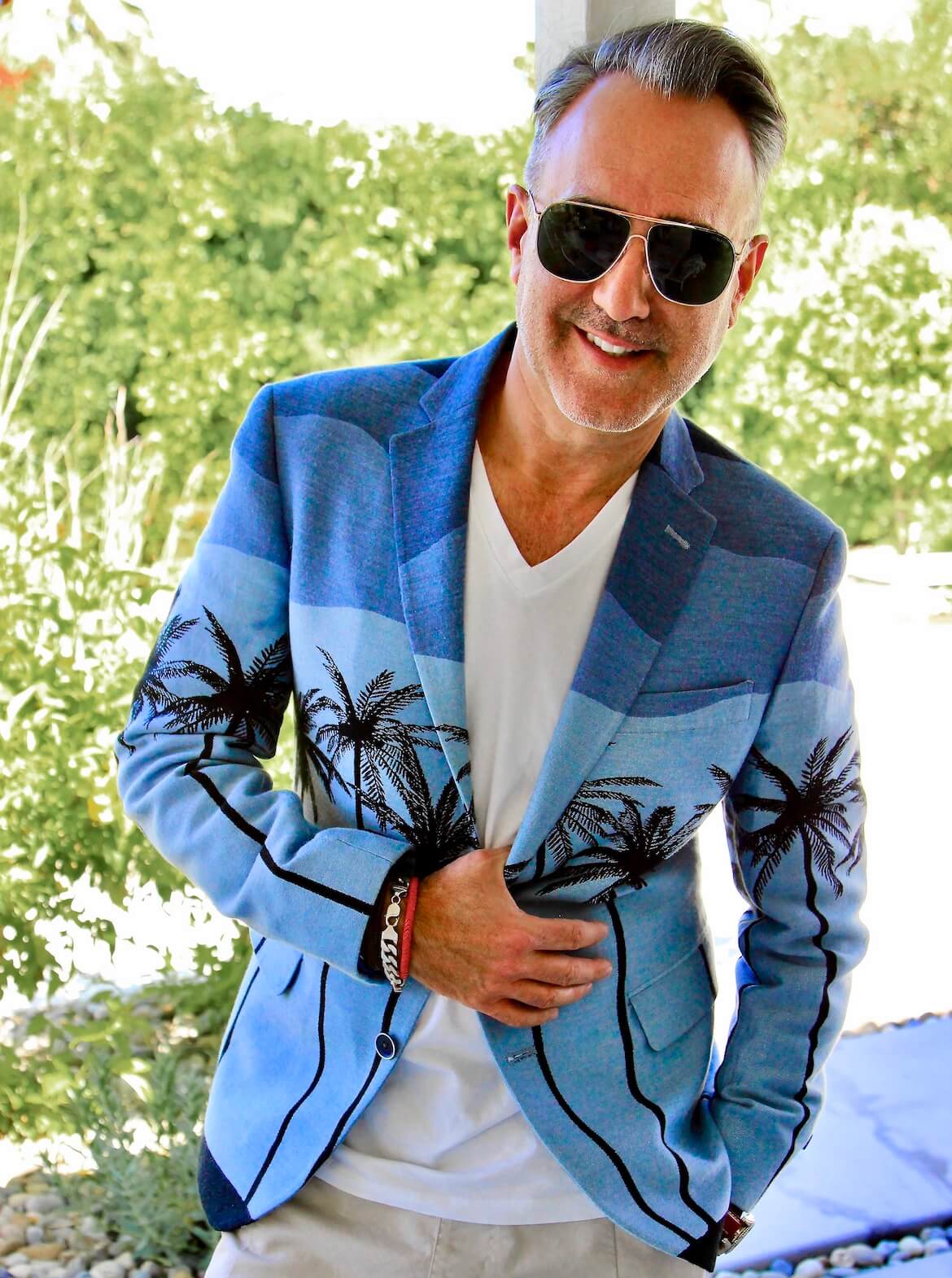 NEIL COHEN
I was born and raised in New York City. My family has a deep and rich history with fashion, in the Garment Center — they were pattern makers, designers, and salesmen. So it was inevitable that I would be attracted to the world of fashion. As a child I recall getting GQ & Women's Wear Daily delivered to our home. Naturally, I read them both cover to cover!
Retail was my first introduction to high fashion. At 20 years old, I got a job working at Charivari, the "it" clothing store in Manhattan, working side by side with a very young Marc Jacobs. Helping customers like Clive Davis, Roberta Flack, Robin Williams, Cindy Crawford, Peter Allen, and so many others, I grew comfortable dressing celebrities and fashionistas alike. The 1980s was a creative, wonderful time in fashion.
Eventually I left the beautiful fashion uproar of Charivari and went on to manage the very first Versace boutique in the United States, on Madison Avenue. American customers were just beginning to explore the allure of international fashion, and at this time Armani and Versace really ruled the industry. Madison Avenue was the American hub of luxury retail.
Next stop for me was Barney's New York, in sales, while I dabbled in pursuing a music career, my other lifelong love; the flexible retail hours really worked for me. It was a homecoming of sorts, since my first introduction to Barney's had been at age 12, when I purchased my Bar-Mitzvah suit there! "TRADITION"….. for a New Yorker.
In the wholesale category, my first job was selling Sue Wong, who still has a thriving business today. And the next 20-plus years took me into sales and merchandising positions with some of the best-known brands in the industry. I was Isaac Mizrahi's first salesperson when he opened his business, and at Anne Klein I worked alongside a very young Narciso Rodriguez. From there I went to Ralph Lauren, home division. Nobody personifies the home and fashion lifestyle better than Ralph all under one roof.
Next I founded a fashion import and design business with two partners."ITW," or In the Wash, was a casual weekend-inspired woman's clothing line, long before the term "soccer mom" existed. Eventually we had a dress division, Becky & Max, and a higher-end label, Claude Brown, which sold to Neiman Marcus, Bloomingdale's, Nordstrom, and some of the finest specialty stores in the country.
After 11 years, the West Coast beckoned, and I responded, doing personal-shopping for high-profile Beverly Hills clients, helping them fill their closets with current, stylish clothes that would define their personalities – as opposed to borrowing "designer" clothes for red-carpet events. I found this very satisfying.
Most recently, in Palm Springs, I have been a contributor/stylist with Palm Springs Life Magazine, Desert Outlook, a monthly regional magazine, and my homes in NY and Palm Springs have been featured on tours and published in international style and fashion magazines.
My philosophy? As a child, my dad taught me many principles that I live by. For instance, a man needs a good navy-blue blazer, gray trousers, and really good classic shoes – a wing-tip, a loafer, or today a bright white sneaker. This kind of timeless chic is the sign of a well-dressed man. While silhouettes change, you should stay current – and with all fashion, fit is key! My feeling is that good taste and style are the building blocks of lifestyle, and should be reflected in everything you do.